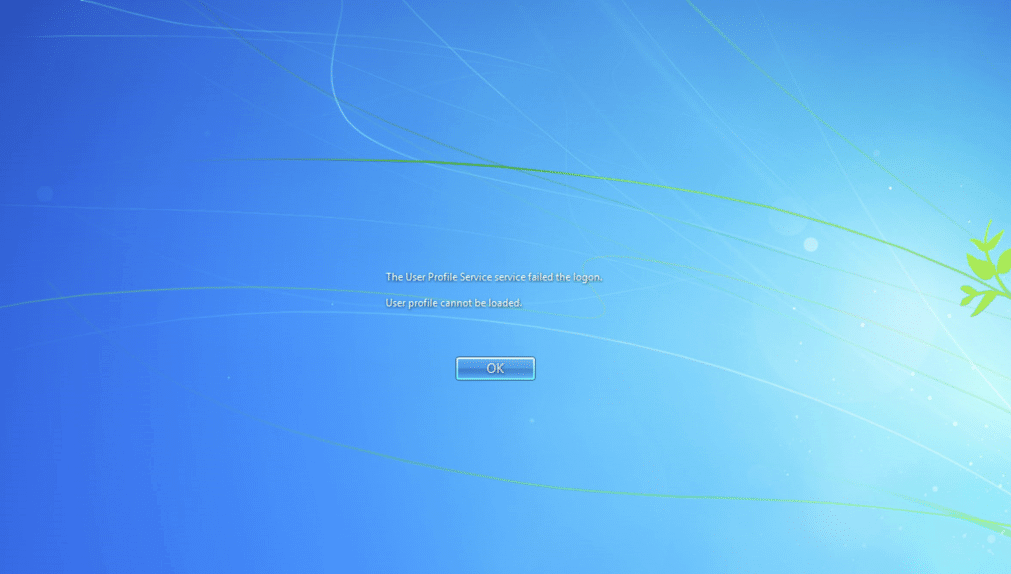 We've noticed with some windows 7 updates lately (we run enterprise x64) random machines won't load new profiles. After a ton of searching online I stumbled upon one that got us back online.
Our fix was searching the machine for all .sqm files and deleting them!
To do this browse to your C: and in the upper right of the explorer window search *.sqm
Once its finished delete all the files that end in .sqm. Reboot the machine and you should now be able to login.