Microsoft
Delegate Access to DHCP for Helpdesk Staff or Any Security Group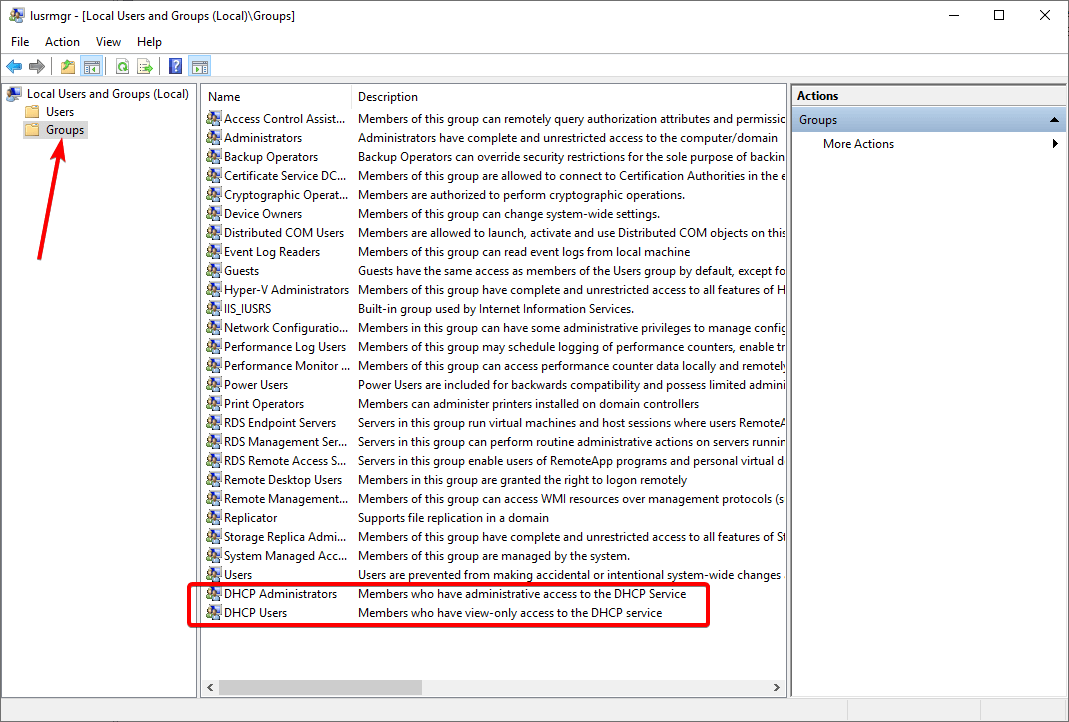 After rebuilding our DHCP server our helpdesk staff told me they could no longer view it with RSAT. All they see is a red error.

When you install the DHCP role on the server 2 new groups are created in Local User and Groups setting on the server. We just need to add our security group to allow them access.
How to add a security group to DHCP Users
Click on start and search for Edit Local users and groups.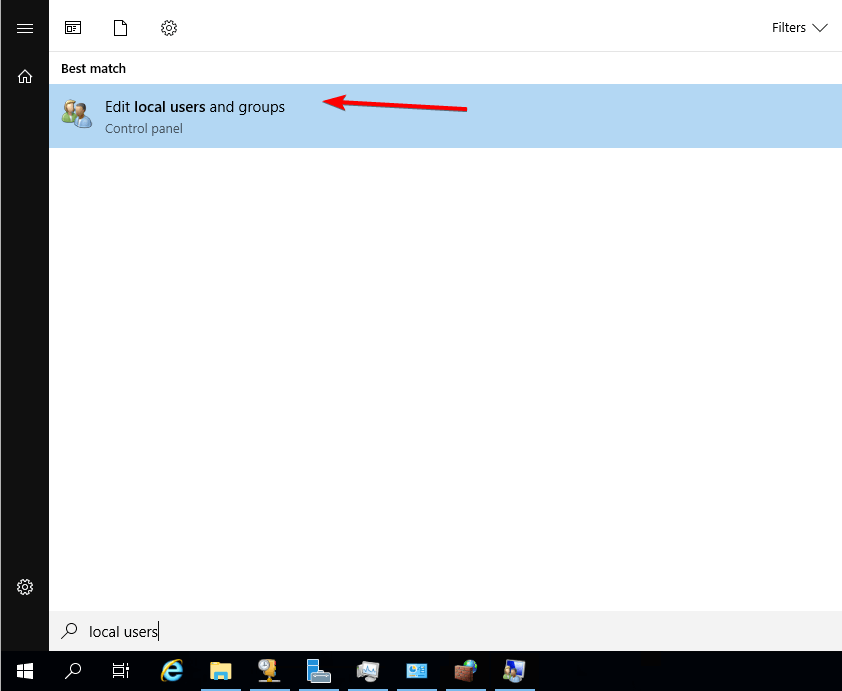 Select Groups and you'll notice 2 new ones after DHCP role was installed.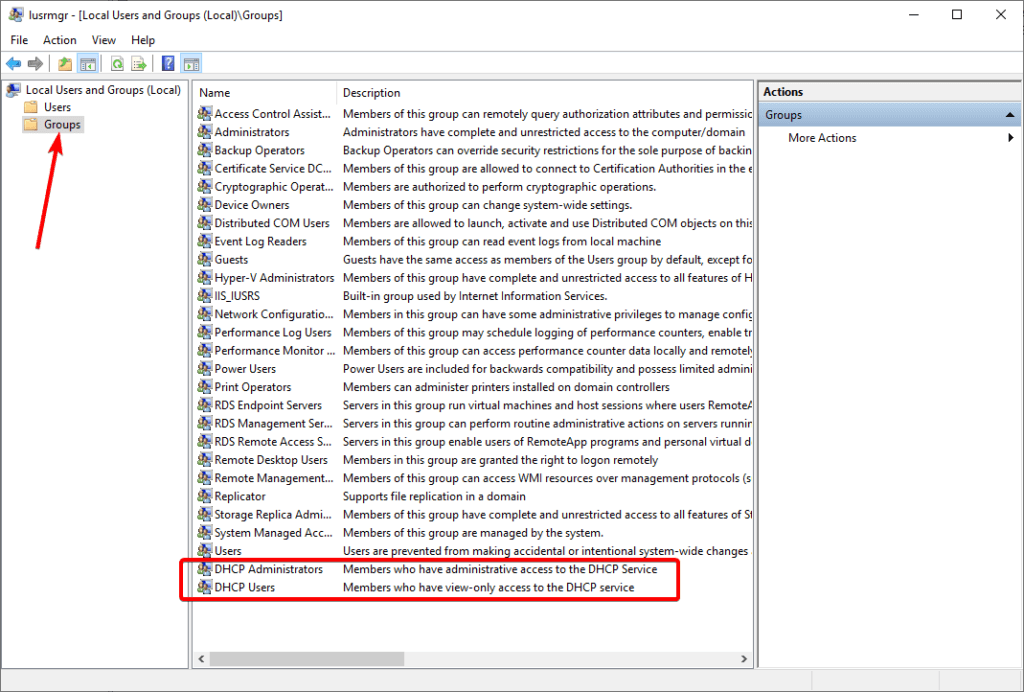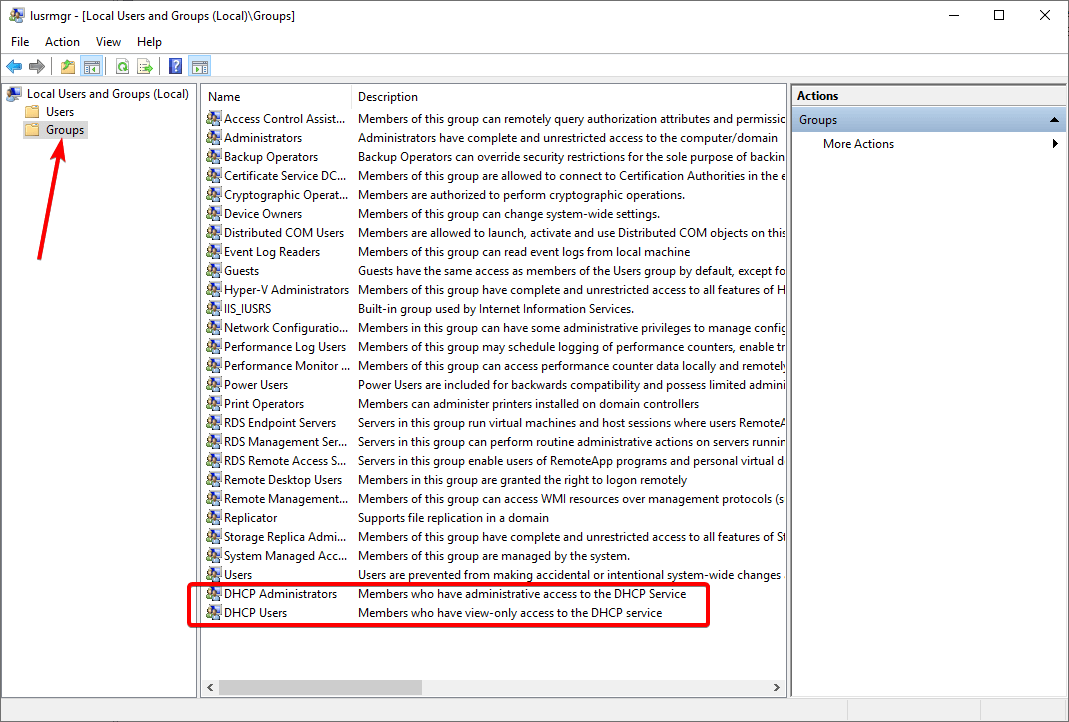 DHCP Administrators – Members who have administrative access to the DHCP Service
DHCP Users – Members who have view-only access to the DHCP service
For helpdesk I'll add them to the DHCP Users group so they can only view it. I don't want them making changes.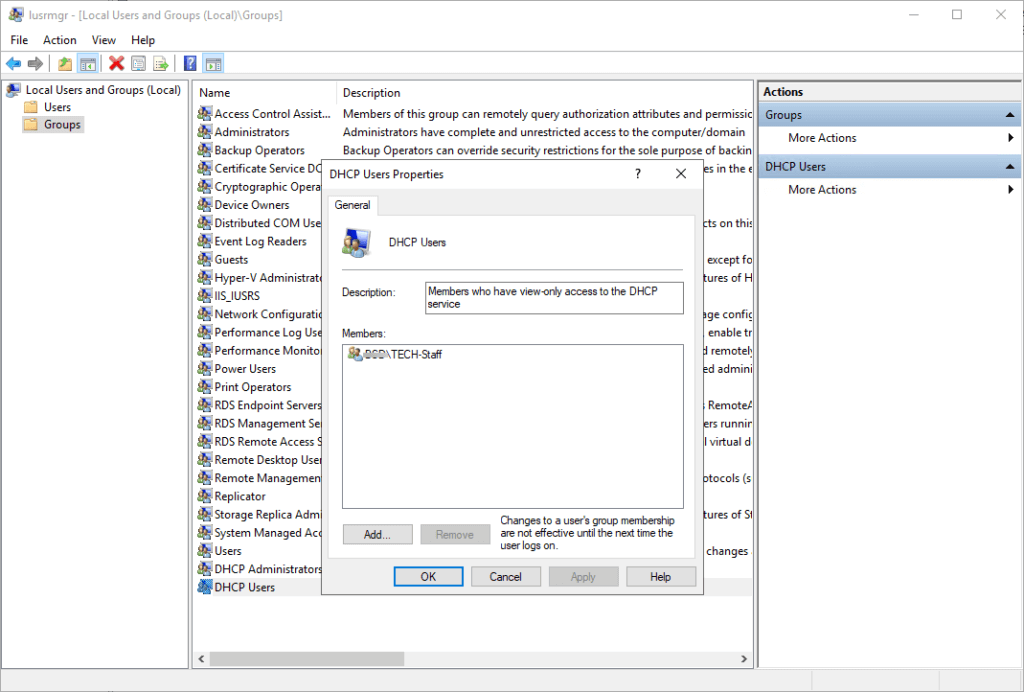 I've added TECH-STAFF (my helpdesk group) to the DHCP Users group and they're now able to connect to view the leases.